Netrai Client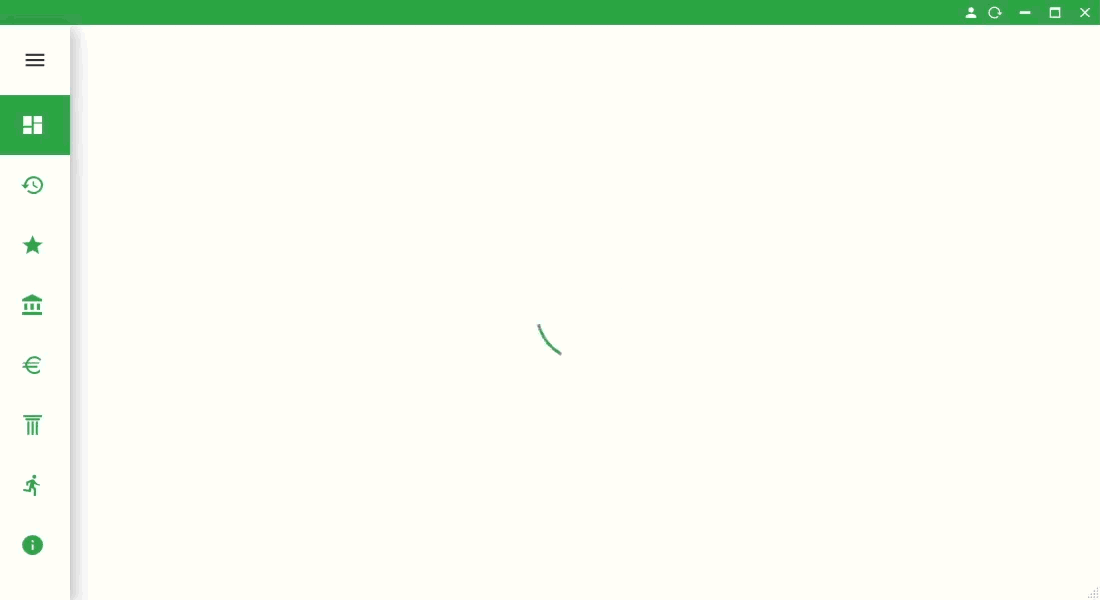 Our Netrai client offers a user-friendly interface to check the Netrai server at a glance.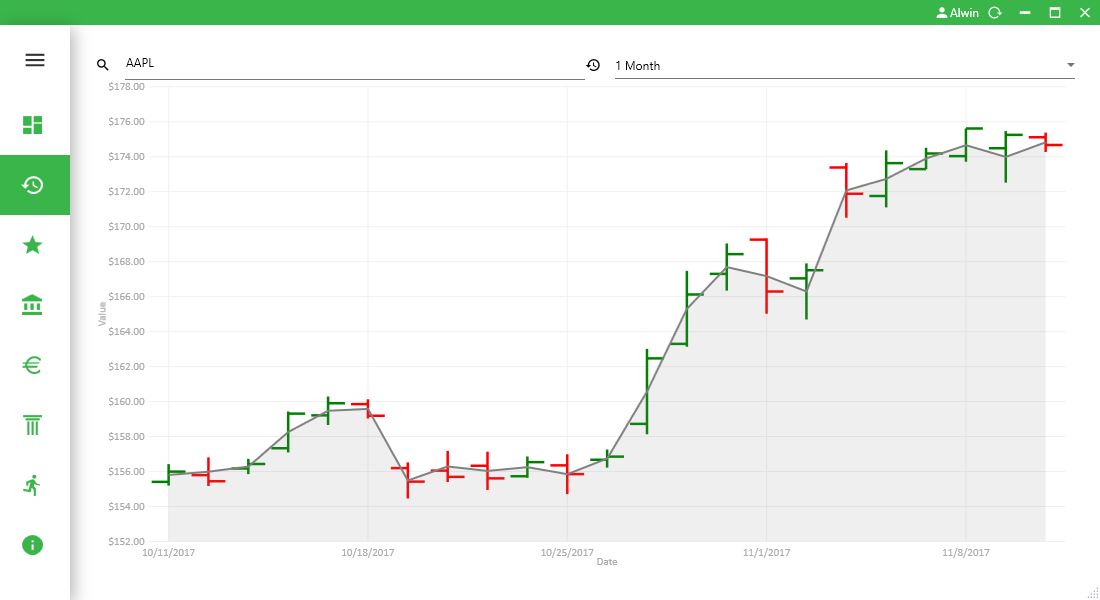 It also has a stock search engine to look up the stock history.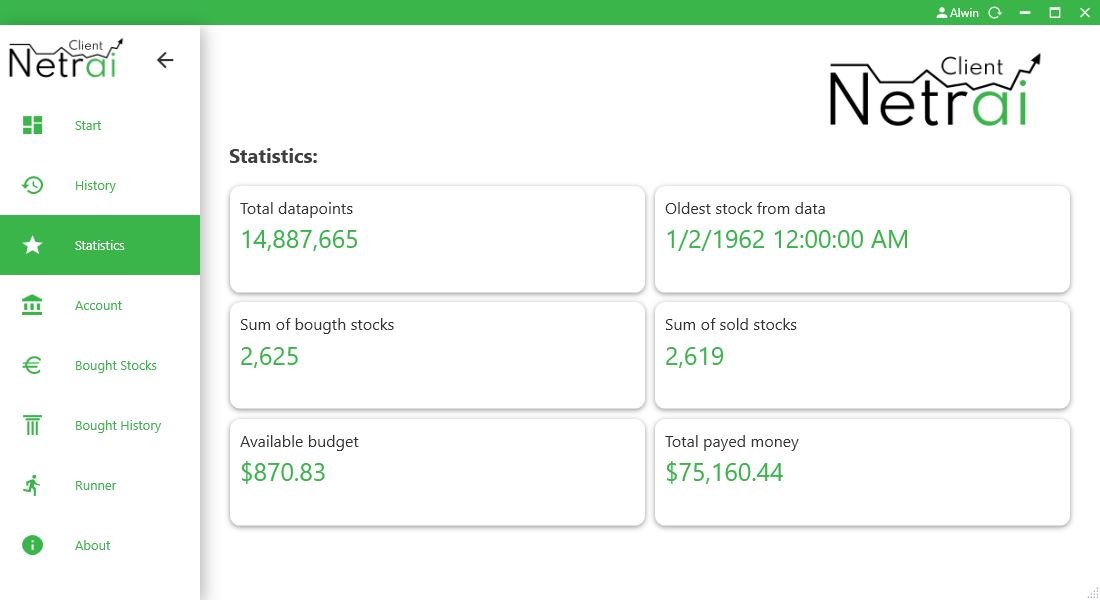 Important statistics can be found easily and quickly.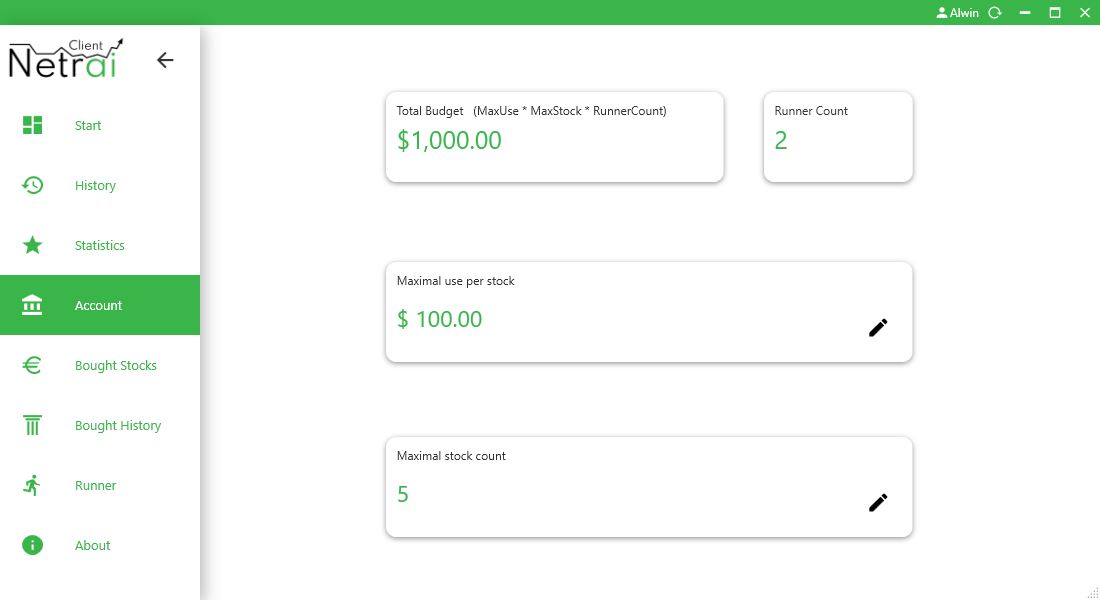 Via the account page you can easily manage your budget and set the maximum number of stocks.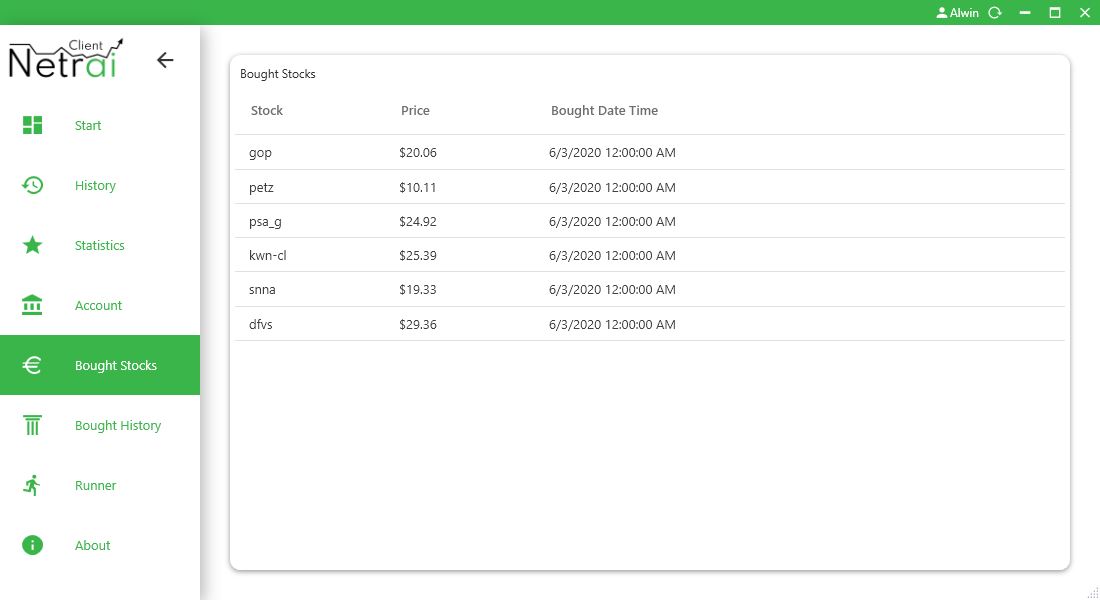 In Bought Stocks you can see which stocks are currently own.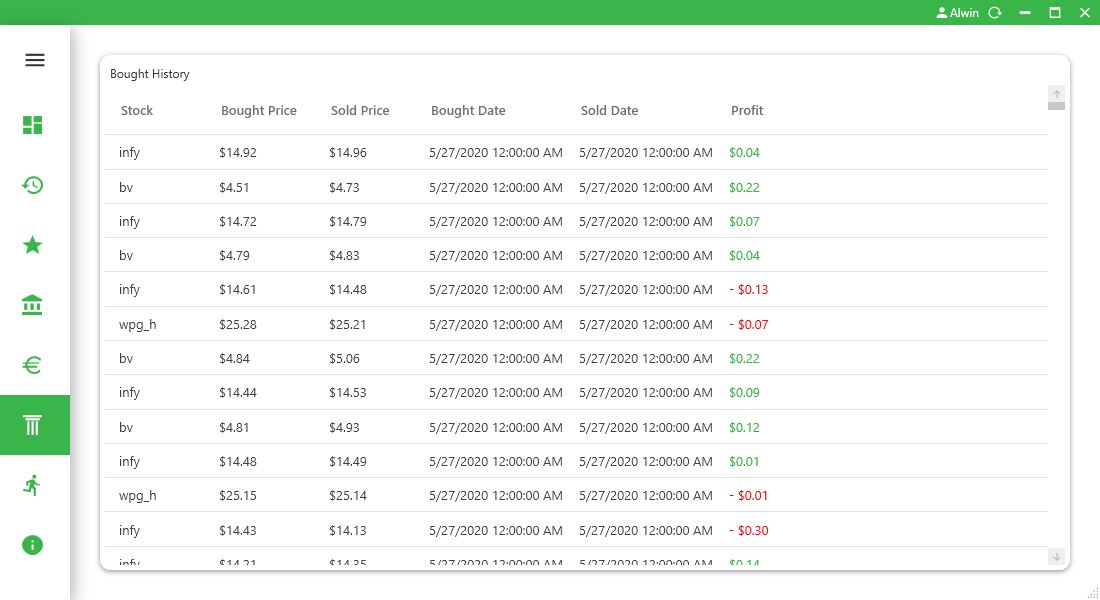 Through the Bought History you can monitor the purchases of your AI Runners.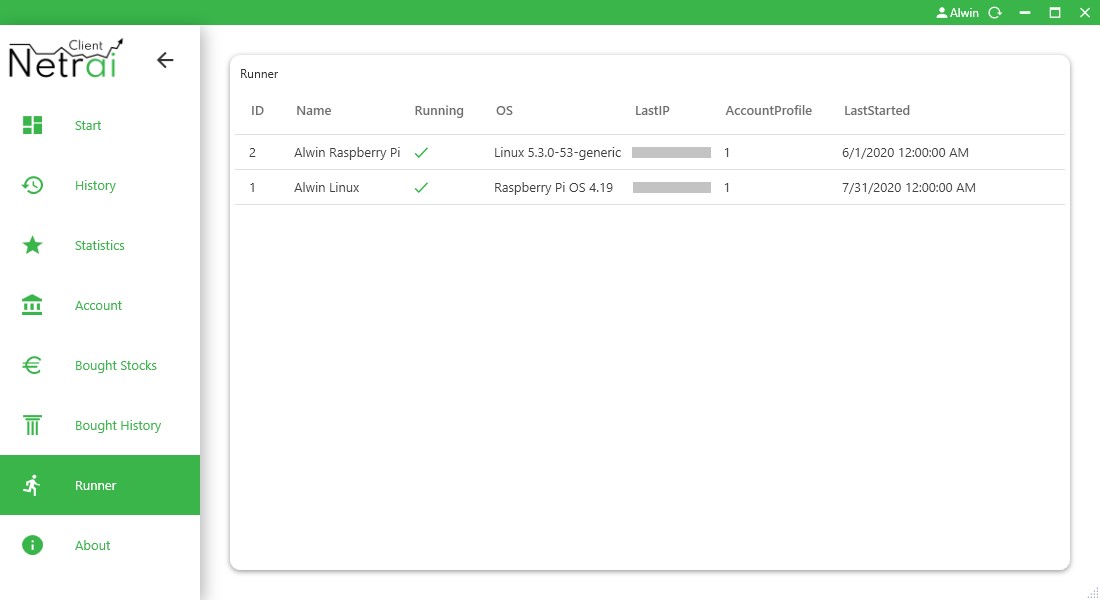 Thanks to the AI Runner page you can see which AIs are producing money for you right now.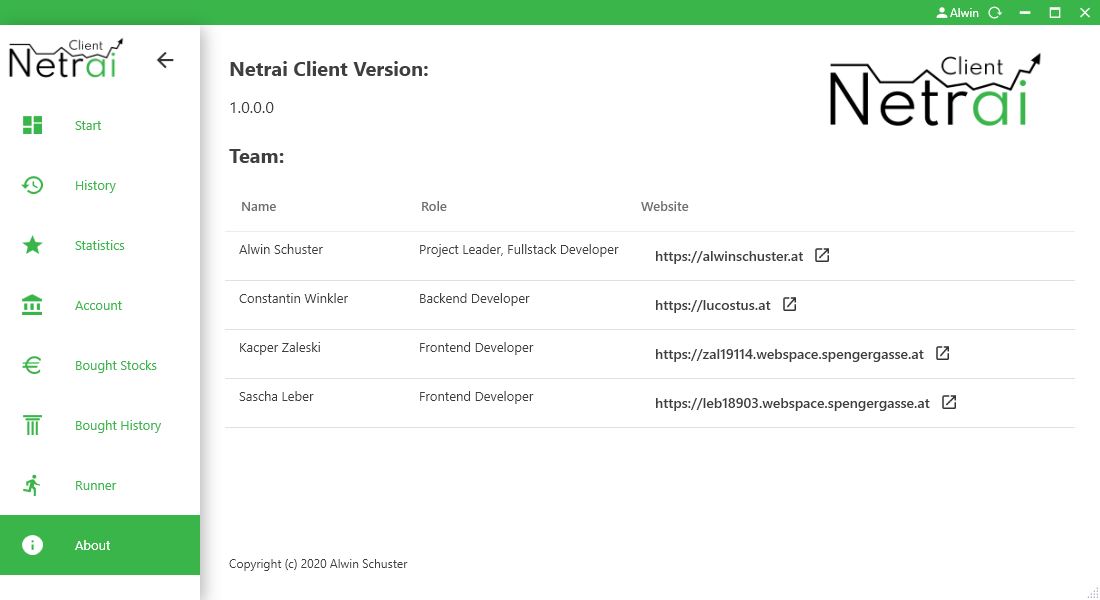 Finally, there is also an About page.